September Primary Students that were recognized as Readers of the Month. These students have show great achievement in the area of Reading for the month of September.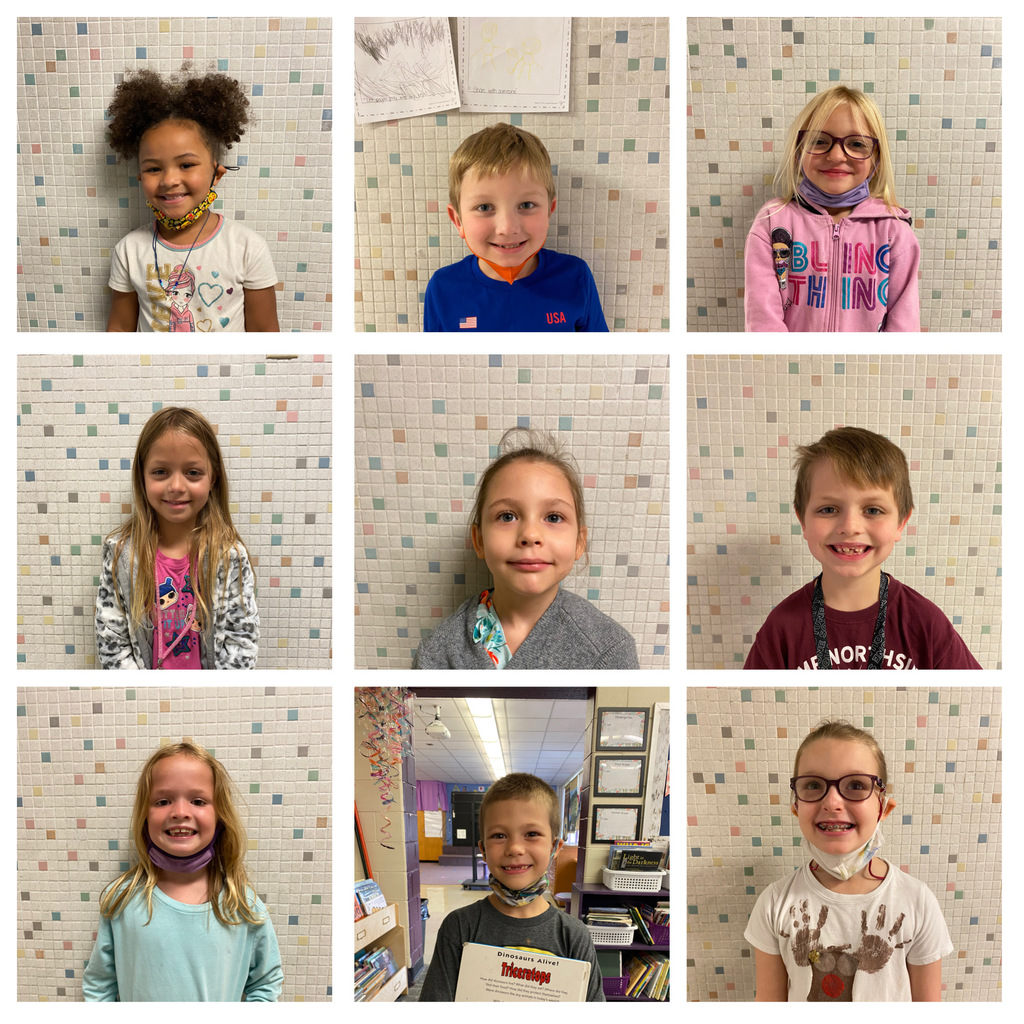 September Readers of the Month! These students have show great achievement during the Month of September in the area of Reading.

Spirit Week Next Week!

We are still in MS3. This means that masking is still required in HC schools. Local conditions are such that universal masking is necessary to limit the spread and exposure. Our students are doing amazing with this! I'm constantly amazed with how quickly our kids adjust to things, and I know that is a result of great parenting.

Extended School Services are currently being offered to Northside students Monday - Thursday after school during their S.T.A.B.L.E. program. For more information, please contact Julie Dailey or Heather Bailey.
REVISED Lunch Schedule for 8/23 - 8/27! Take a look!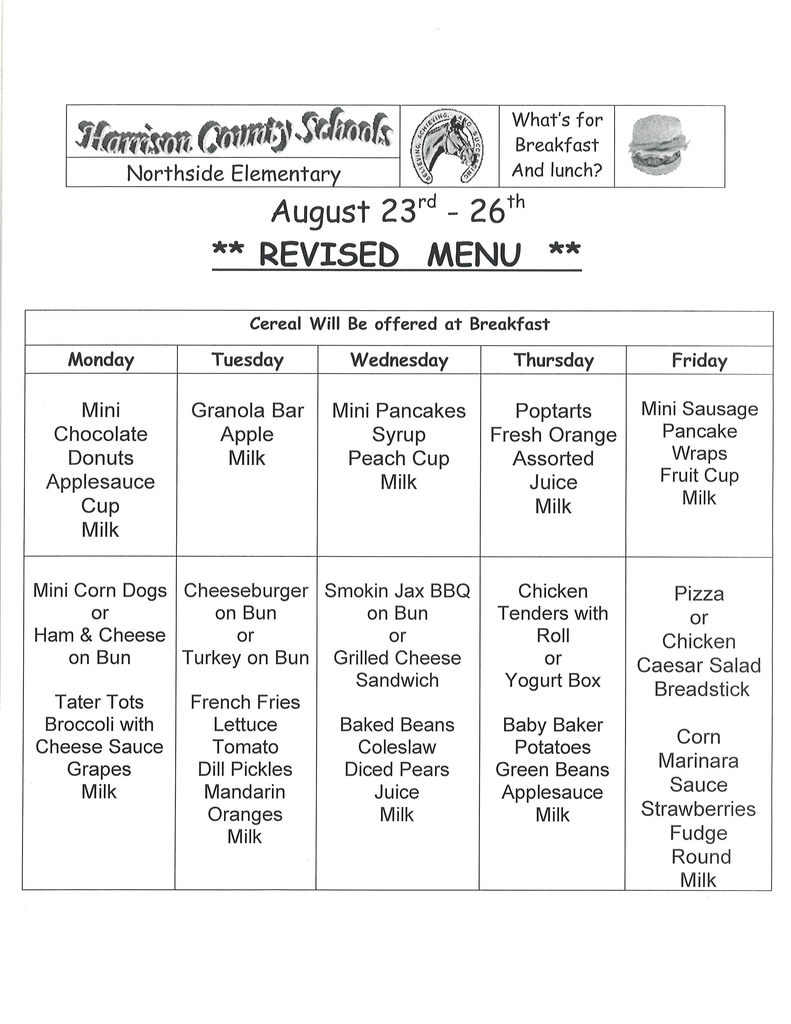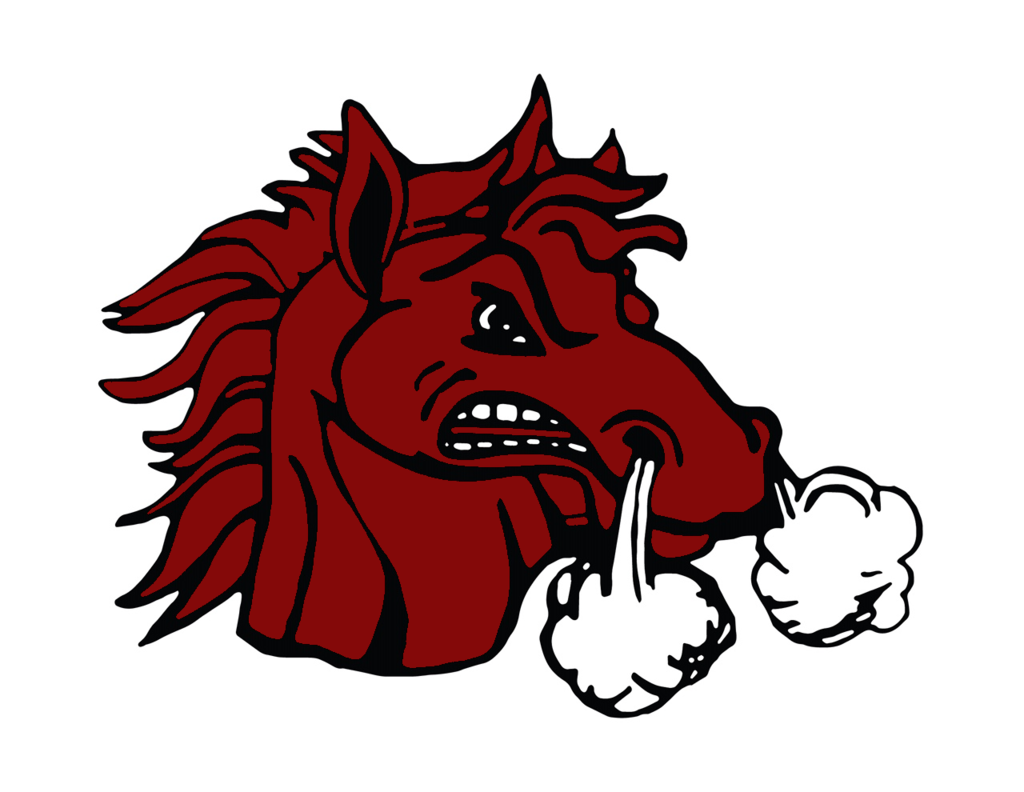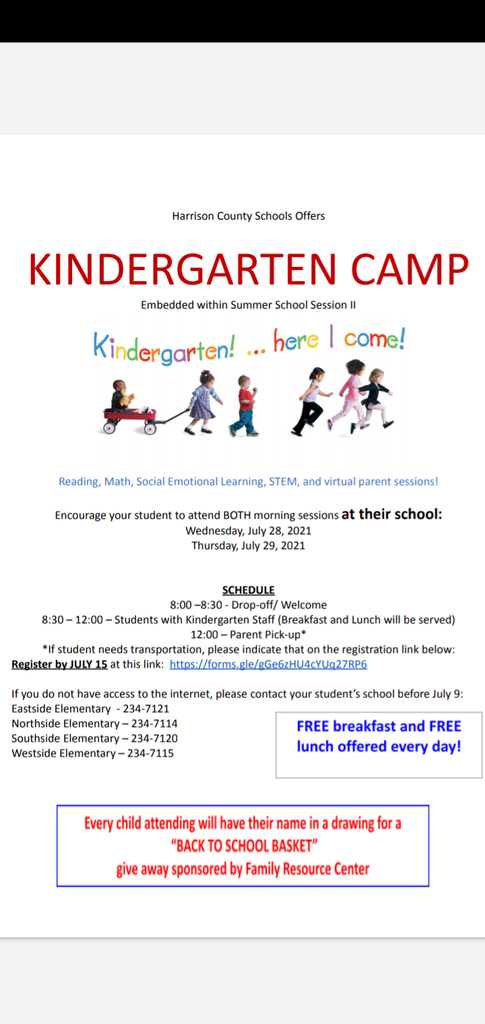 The Summer School deadline is quickly approaching.

Hello, Northside Families! Spring pictures will be held on Tuesday, March 23 for all Northside students.  We are also doing Fall Picture retakes, so if you weren't satisfied with your Fall Pictures, please return those pictures with your children tomorrow.  Also, Northside Yearbooks are on sale for $12 dollars. You may pay by cash or check to Northside Elementary Schools, or you may pay online. Information regarding yearbooks is being sent home on Monday, March 22. Thank you! jpowers
Happy Sunday, Northside Families! A few friendly reminders on 4-day week, beginning Monday 3-15: 1. 1st - 5th grade students returning to school should bring their Chromebooks and charging cords. 2. Bus arrival times may be earlier or later than usual as we pick up all students. 3. If picking up or dropping off your child, please pull forward and to the right as much as possible when you arrive at Northside. This will help us keep vehicles off of US 27, and to allow buses to pass safely. 4. With so many changes and with so many students returning, it will feel very much like a first day of school. Please be patient with us as we work to ensure the safety of all students. 5. Menu -
https://drive.google.com/file/d/19EdSQRcxTZEmQk-6ZPGpnO_Gw-fOM72M/view?usp=sharing
As always, please communicate with the office (234-7114) and your teachers if you need assistance. We can't wait to see you!

Message about 1st thru 5th grade students bringing back Chromebooks on March 15, 2021
https://5il.co/qgzr



The Northside SBDM will not meet today, Wednesday, Feb. 17, 2021 due to the current weather conditions.
Announcement: Due to Valentine's Day falling on a Sunday, and with Covid-19 restrictions, Northside Elementary School will not be accepting Valentine's Day deliveries this year.
Northside SBDM Council meeting has been rescheduled to Wednesday, February 17, at 3:45 pm, at Northside Elementary School.

The Northside SBDM meeting is cancelled for Wednesday, January 13, 2021, due to Covid-19 infection rates in the community.
Hello, Northside families! Please join us for our drive-thru Christmas on Thursday December 17, 5-7 pm, at Northside Elementary School. Faculty and Staff will be handing out goodies to Northside students. We miss you, we hope to see you, and we wish you a Merry Christmas!