2020 Christmas Angel Program Due to COVID-19, Christmas Angel sign-ups will be online. Sign- ups will begin October 12th, 2020 and end October 15th, 2020. No applications will be accepted after this date. To be eligible for the Angel Program, please see the guidelines listed below. • Students must be full-time and enrolled in Harrison County Schools, Pre-K through 12th grade. • The child must meet Free Income guidelines. • Your child must have no outstanding fees or fines (for example: fund raiser money must be turned in). • All required paperwork must be turned in. This would include, but not limited to health records, registration forms, acceptable use policy of computer, etc. • Preschool students must have the following: current vision screening, dental screening, immunizations, physical, birth certificate, verification of income and have attended two parent involvement activities (home visits, readiness activities, parent/teacher conferences ) • Your child must be enrolled in Harrison County Schools by October 1, 2020 and must still be enrolled at the time of service. ( Virtual and Hybrid) If you have any questions regarding Christmas Angels, please contact the Community Education Center. 859-234-7160.

Drive up Internet access is now available at all Harrison County School buildings. Individual locations vary depending on the building ad are as follows: All four elementary schools - one access point covering the main parking lots. Harrison County Middle School - two access points covering the front and rear parking lots. Harrison County High School - two access points covering the student and staff parking lots.​​ The Community Education Center also has an access point covering the high school staff lot, which is adjacent to New Lair Road. Harrison County Area Technology Center - one access point covering the student parking lots.​ For other Internet access locations, see the Community Partnership list located here​.:
https://www.harrison.kyschools.us/o/hcs/page/community-internet-access-locations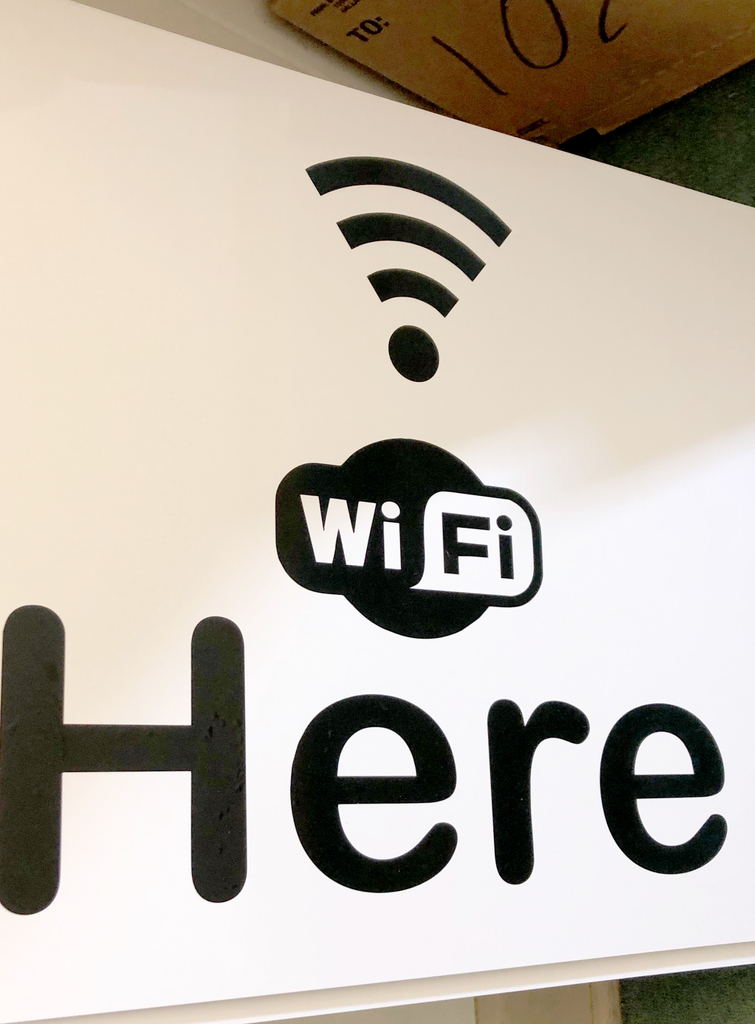 In order to facilitate the virtual learning initiative, several local businesses and organizations have partnered with Harrison County Schools to provide Internet access to students who don't have reliable service at home. To see the list of partners, click the link below​. Be sure to check the list frequently as there may be additions in the future.
https://www.harrison.kyschools.us/o/hcs/page/community-internet-access-locations

Harrison County Schools have placed important documents on this website in regard to the Healthy at Harrison County Public Schools initiative. These documents cover many aspects of the COVID-19 protocols, including athletics and the return to classes. Please take a moment to click the link below and see the documents.
https://www.harrison.kyschools.us/o/hcs/browse/168445

Harrison County High School's Esports team, the E-Breds, participated in their first preseason match Tuesday, Sep. 15, 2020. They beat Greenup County 2-0

Attention HCMS Students! The H.C.M.S. 2019-2020 School Yearbooks are now at Harrison County Middle School to be picked up! We will be having pick-ups available from Monday, September 14th to Friday, September 18th from 8:00am-3:00pm in the front foyer of HCMS. Please have a parent/guardian pick up your student's yearbook. There are no extra copies of the yearbook available at this time. If you have any questions, please contact Jaime Chapman via email at
jaime.chapman@harrison.kyschools.us

Harrison County Schools now have two technology help desk numbers. They are 859-588-8077 and 859-588-8099.

Harrison County Public Schools has listened to public feedback and has decided to offer lunchtime and evening drive through pick up of meals. From 12 p.m. to 1 p.m., Harrison County High School and Northside Elementary School will offer drive-through meal pickups Monday through Friday. HCHS lunchtime meal pickup will be outside the cafeteria doors by the greenhouse. Northside's pickup will be under the awning around the traffic circle. Evening drive-through service will be held at HCHS in the teacher parking lot outside the auditorium foyer from 4 p.m. to 6 p.m., also Monday through Friday. If you are currently signed up for meal delivery but would prefer to switch to pick up, please call 234-7113, or email
mealdelivery@harrison.kyschools.us
to make this change.

HCHS seniors - you have received an email about the ACT. You missed the test in March, so you have to make it up on September 22. You also need to complete the non-tested portion of the ACT again (we did that after the last CERT test). Complete the form emailed to you by Friday, September 11! Make sure you are using your school Gmail as your primary account so you can complete the form. Here's a link to the form again, to make life easier for you!
https://docs.google.com/forms/d/e/1FAIpQLSdiSDRm8bd8tEVrSA-aNOhpCr5vvzeIMgZTat8QGUnYQosBdQ/viewform?pli=1

Staying healthy is an important part of education. If your child doesn't have health insurance, you may qualify for KCHIP, Kentucky Children's Health Insurance Program. It provides comprehensive coverage at no cost. There are many students across the district who qualify but are not signed up. To find out more, go to benefind.ky.gov or call (855) 306-8959 – because every child needs health insurance. Click the link to see a video with more information.
https://vimeo.com/doeanderson/review/451271526/3808976739

Harrison County Schools will begin its meal delivery program this Friday, Sept. 4th. This delivery will provide meals for Tuesday, Sept. 8th's beginning of virtual learning. The delivery will contain both a "heat and serve" breakfast and lunches. Deliveries will be daily between the hours of 3 and 5 p.m. and will provide the next days food. If you normally board the bus at a bus stop, please be waiting at this location to receive meals, as it is not safe to stop a bus on a busy road. If you have not signed up for meals, please visit our Facebook page, or our school webpage and fill out the meal request form. You may also call your student's school and they can enter the form for you if you do not have internet access. The USDA recently gave us permission to serve any child under the age of 18, not just enrolled children. If you need to add any of these children to your delivery list, you may do the same above.

Welcome to Harrison County Middle School 7th Grade! This is a collective group picture of your enthusiastic and excited 7th grade teachers at HCMS! We are ready to meet all of our students TODAY at "Meet the Teacher" Virtual Google Classroom Training Sessions! We are looking forward to a fun, unique, and healthy school year! (In Picture from left to right) Jean Jones-Science, Jaime Chapman-Science, Whitney Criswell- Social Studies, Jenny Hyatt- Social Studies, Caroline Ford- Special Education, Carla Fuller- Language Arts, Roni Long- Math, Melinda Persinger- Math, Miranda Fleming- Math, Taylor Hill- Special Education)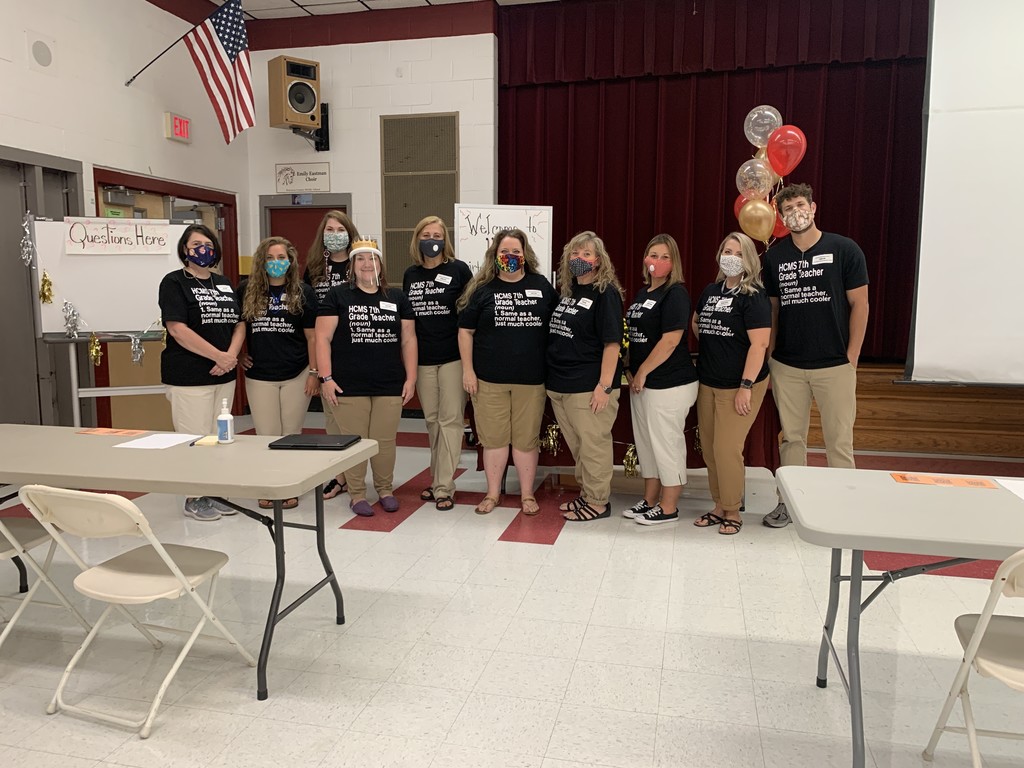 Tune in to Facebook Live with Harrison County Schools Superintendent Dr. Harry Burchett and the Harrison County Leadership "Healthy at Harrison County Public Schools: The Current District Picture" team. Learn where we are headed on September 8th... Facebook LIVE on Thursday, August 27, 2020 at 6 p.m. EST The webcast will run from the Harrison County Schools Facebook Page at
https://www.facebook.com/hcschoolsky

The Mountain Comprehensive Care Center is presenting a webinar (Zoom meeting) for parents and caregivers on Monday, August 24, 2020 at noon. This is to offer mental health support information to families gearing up for the return to online learning. Please invite your family, the families you care for, and coworkers to the webinar. Register at the link below before the meeting to receive information on how to view this webinar.
https://zoom.us/meeting/register/tJMvc--urDkjEtbiHQ_mqkwyVwBa9qXjwetS


Harrison Co. Public Schools will suspend its meal delivery service after the week of August 3rd through the 7th for two weeks. This time is needed to reconfigure kitchens, train staff, and update equipment, and reassess inventory and supplies. We will resume meal delivery on Monday, August 24th regardless of whether students are in the seat or virtual to start the year. We look forward to feeding your children again.


Parent information for Navigating Back-To-School in Harrison County during this pandemic.
https://5il.co/ikzt

Enroll your kids up to age 19 in no-cost health care coverage through the Commonwealth of Kentucky. Signing up is simple, coverage is complete, and it's the right thing to do. Apply online at kidshealth.ky.gov or call toll free 1-877-KCHIP-18 (1-877-524-4718).