How about two? The Harrison County Fillies softball team beat Pendleton County to claim the 38th District Fast Pitch Softball Tournament championship! Congratulations!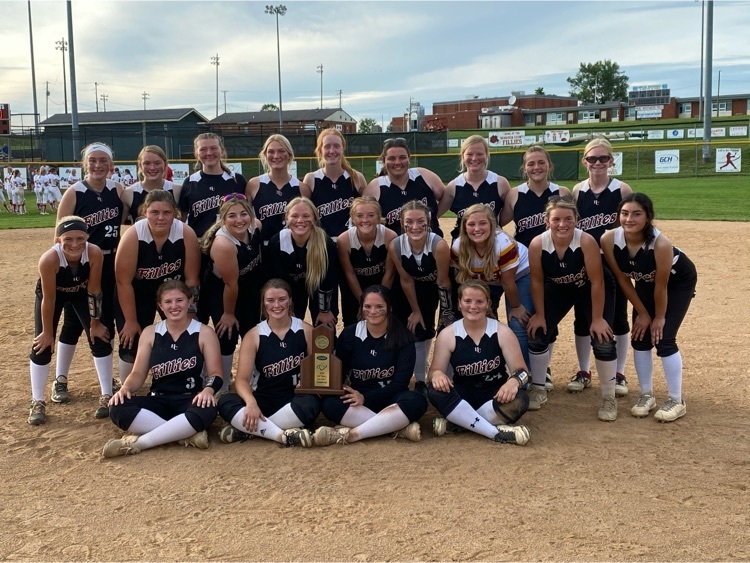 Congratulations to the 2021 38th District Baseball Tournament Champions - the Harrison County Thorobreds!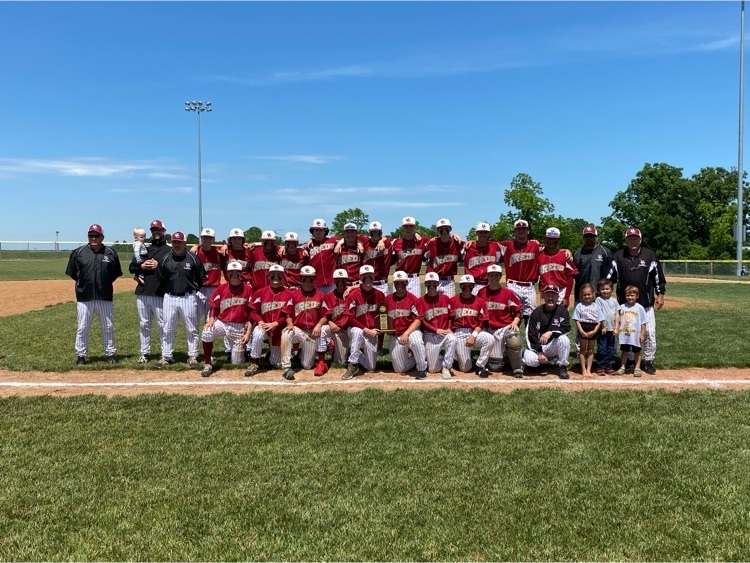 The field is set for HCHS graduation!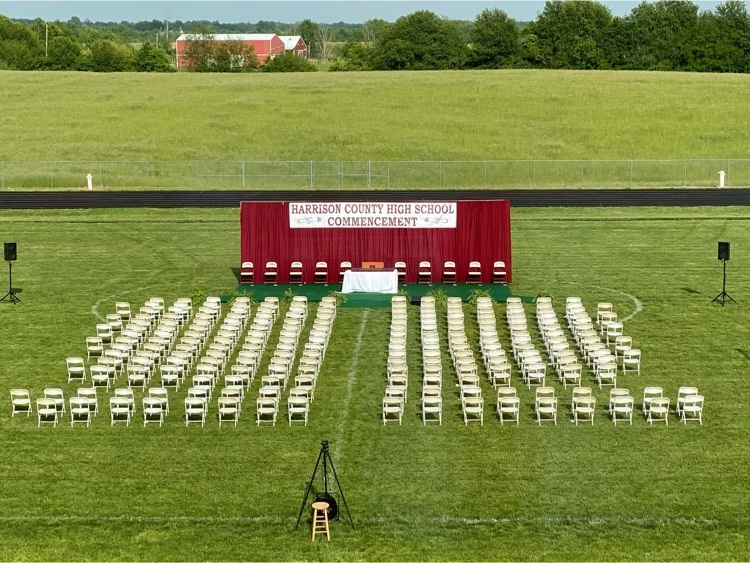 LOCAL PLANNING COMMITTEE MEETING The Harrison County Local Planning Committee will hold its sixth Regular Local Planning Committee Meeting on Thursday, May 27, 2021 at the Harrison County High School Library, 320 Webster Ave., Cynthiana, KY at 5:30 p.m. The Local Planning Committee will convene a Public Forum to solicit public comment on the proposed District Facilities Plan. The Local Planning Committee Meeting is scheduled in accordance with KRS 157.620 and regulated by 702 KAR 1:001.

Harrison County Schools is hosting an informational session on the future of the district and the community. Please see the link for full details.
https://5il.co/sohh


Congratulations to Harrison County Thorobreds Baseball Head Coach Mac Whitaker for earning win number 1,145, becoming the all time winningest coach in KHSAA history!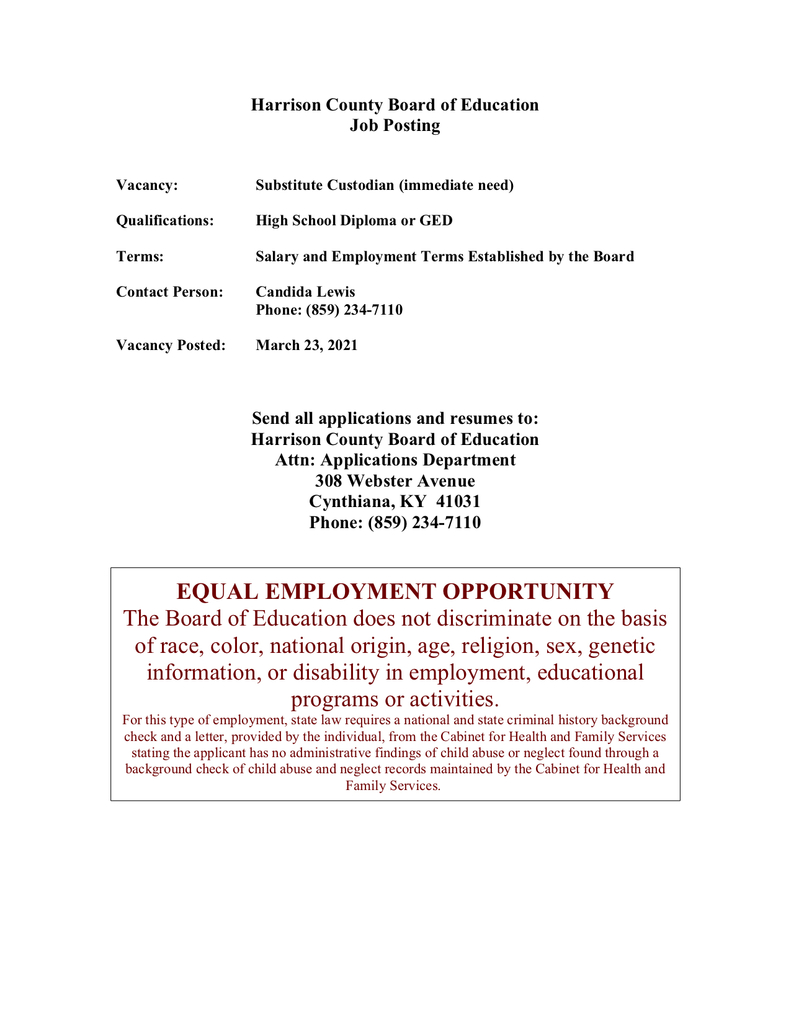 Harrison County Schools is excited to remind you that beginning Monday, March 15th, school will be in session for ALL in-person instruction students, four (4) days a week – Monday, Tuesday, Thursday and Friday. Wednesday is reserved for VIRTUAL instruction for all students and targeted student services. Students will take home Wednesday's breakfast and lunch meals when they leave school on Tuesday. Harrison Co. Schools will also be offering a drive-through meal service at the high school on Wednesday nights from 4-6 PM for full virtual students and children 18 and under that are not enrolled in school. If you have questions or concerns about this, please notify your school's office. Also, please remember that we "spring forward" this weekend by moving our clocks ahead one hour. Daylight Savings Time begins on Sunday, March 14th. Regarding bus transportation Monday morning, please be aware that pick-up times may vary somewhat due to an increased number of students riding the bus. In many ways, it will be like the first day of school for Harrison County students. More students attending school at the same time will mean more traffic congestion on the Hilltop and at all schools during drop-off and pick-up times. The time change will result in dark conditions at morning bus stops. Please be patient and mindful of the increased traffic flow and the safety of all students. Thank you for your patience as we look forward to seeing more students in Harrison County Schools on March 15th!

2021-22 Harrison County Preschool Interest Form Please complete this form to assist us in planning for the upcoming 2021-22 school year! It is important to note that we are in the planning stages for the upcoming school year and any information that you can provide is greatly appreciated. The goal is to have daily operations based on a Monday through Thursday morning and afternoon sessions. The data that gathered will be used to place children in classrooms based on home address and classroom availability If you have any questions, please feel free to contact Whitney Fowler, 859-234-7110 for further information.
https://docs.google.com/forms/d/e/1FAIpQLScw2BszskcqYhMGaP7Hpxk7jQPUB1t1X1lsF8rHoEDG8Te7zQ/viewform?vc=0&c=0&w=1&flr=0&gxids=7628


Congratulations to the Harrison County Fillies Wrestling team for winning the 2021 KYWCA State Wrestling Championship! It is the team's second title in three years! PC: Steven Fowler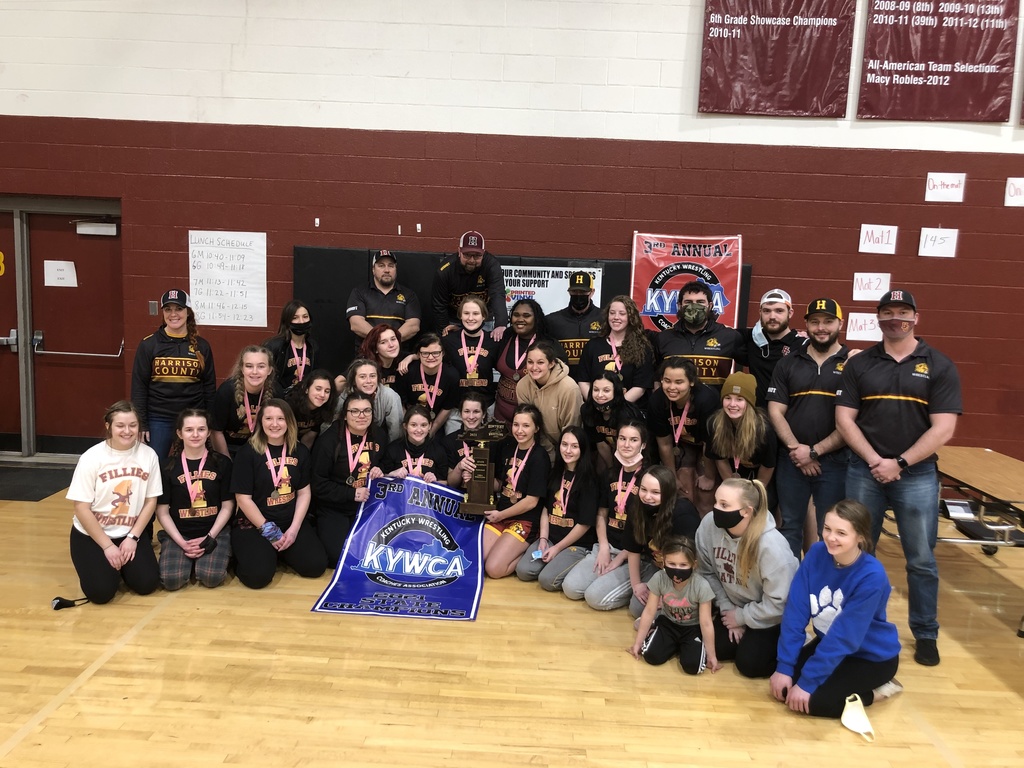 Harrison County Schools Superintendent Dr. Harry Burchett has sent home a letter to parents detailing the plan to return to four day per week in -person instruction. The letter can be found here:
https://5il.co/qbmy

Harrison County Schools are moving to a four day per week, full in-person learning model beginning March 15, 2021! Please see the full press release at
https://5il.co/q734
.

Due to rising waters and flooded roads, previously scheduled in-person services for today, Monday, March 1 have been cancelled in the Harrison County School District. The district will continue to have remote or virtual learning for all students using the Google Classroom.


This message is a reminder that Harrison County Schools will be back with in-person learning tomorrow, Tuesday February 23 using our Hybrid Model. Buses will run at their regular time. Students who would normally attend on Monday and Tuesday will be in person tomorrow. Students scheduled for Thursday and Friday will come on those days. Wednesday's are designated for those students learning virtually full time for the remainder of the year. If you have not yet taken our latest family survey about our summer opportunities for students please go to
www.harrison.kyschools.us
and complete it now.